We're very thankful that we were able to have onsite camps this summer, and our two weeks of boys camps were greatly blessed by the Lord.
Boys Camp
During the first week, 81 boys attended a great week full of activities, games, excellent ministry, singing, and of course, fantastic food and snacks! None of this would have been possible without the awesome staff that gave their time and energy to serve in many ways, from counseling and teaching to working in the craft cave and serving meals. The Lord gave great weather (it only rained once, for about half an hour, and didn't disrupt the schedule), and the camp took full advantage of that with a packed schedule.
The theme of the teaching was an overview of redemption through the Bible. To help convey this message, one of the staffers created the graphic below.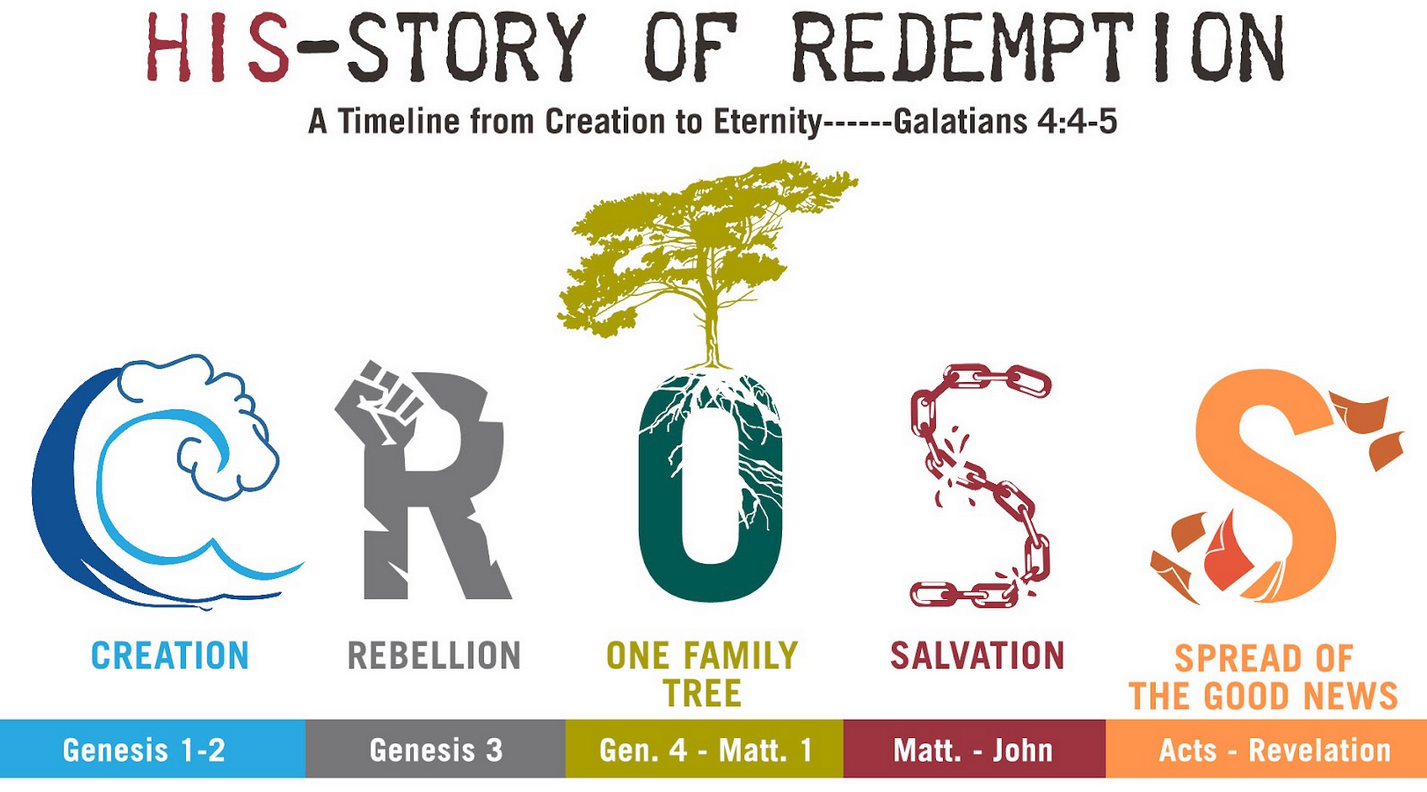 Each day, the campers heard about one of the letters in this acronym. They learned how creation reveals who God is, and after humanity rebelled, He promised a Redeemer. Through the rest of the Old Testament, they saw how there is a consistent thread of one family tree, fulfilling the promise of the Messiah who would come through Abraham and David, as shown in the genealogy in Matthew 1. Then they learned of the Savior, Jesus Christ, who fulfilled all the promises and made redeption possible, and how we are now responsible for spreading this message of good news.
One of the counselors also composed original songs to help the campers learn the memory verses:
Another counselor put together a brief slideshow with some pictures from the week:
Challenge Week
Thirty-six boys attended Challenge Week, where they studied the book of Nehemiah, focusing on Nehemiah's godly example of prayer and faithfulness, along with diligence, dedication, devotion, and dependence on God. Each year, Challenge Week undertakes a project, and this year that consisted of building a retaining wall next to the basketball court.
They also took a trip to Antrim Township Community Park for an afternoon of lunch, ministry, disc golf, and swimming. It was a great week of mental, physical, and spiritual growth, as campers conquered the challenges presented through the week.
Here's a slideshow from the week: